Hi!
Paccsu version 0.15 is out now on Patreon and Itch.io! Version 0.14 is now available for free, so check it out!
Paccsu is an RPG Maker game I have been working on. It features a shortstack heroine and a lot of nekkid monsters to fight. Check the detailed description from one of em links I provided a few sentences ago.
Purnima and Liah Mean-Slither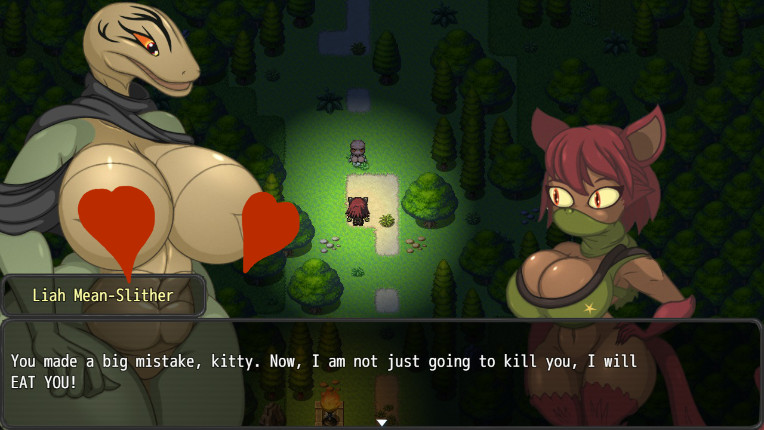 SNAKE BOOBS!